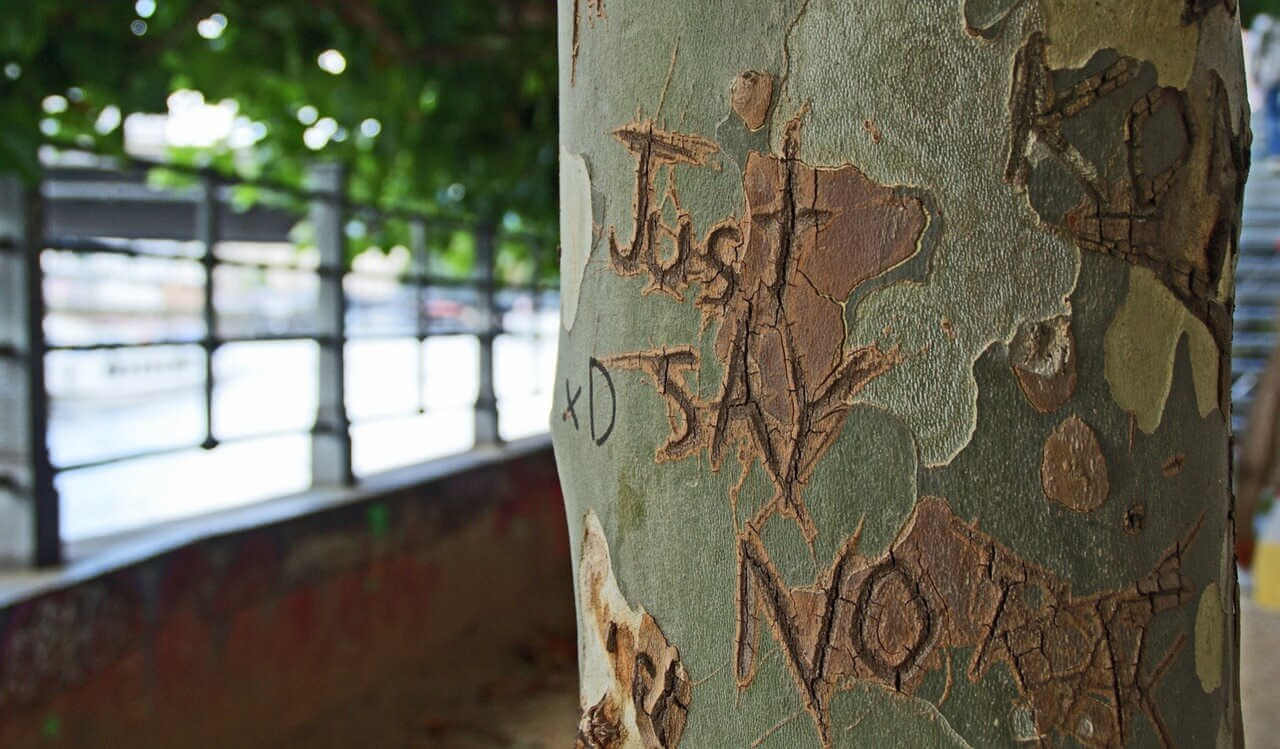 02
Nov
How to Turn Down a Client Politely
By Susan Stern — Every once in a while, a PR/Marketer Consultant must make the decision to turn down client work for one reason or another. The reasons vary. You don't have time. The project may not be something you enjoy.
The lead may give off a difficult vibe. Or, other times, the reason is that the would-be client lacks the budget, and expects too much, for too little (they may simply not understand the going rate for your services). The scope of the project may be outside your area of specialty.
Not Your Specialty
If you simply cannot do the work, because it's not your area of expertise, or it's not a task you want to learn (though – we are brainiacs – we can do just about anything), let them know you suggest they consider going elsewhere, and offer them a referral perhaps.
When They Debate Prices
When you first talk to a prospect, find out their goals, and what their budget is. You should be forthright and ask, "What is your budget?" If they give a low dollar amount, be upfront and tell them the going industry rate – and the VALUE that they shall receive. They honestly may not know the typical costs. If they remain interested, supply them with a written plan.
After providing a project scope and cost, on a rare occasion a prospect may attempt to re-negotiate, line-by-line charges for this and that. Politely tell them these prices are bundled – because they are.
When they want to remove this task or that that you recommend, line by line, to reduce charges – these are signs – that you're probably wasting your time on someone without the appropriate budget. Tell them with kindness that the scope outlined was carefully put together – in their best interest. That these are your professional recommendations on how they can achieve their goals. If they're not convinced of the value, show and tell them the value, by offering examples of your achievements in these areas. Sometimes removing a task for later, due to their budget constraints, is warranted. Listen to the client. Proceed accordingly. You be the judge.
Be Upfront About Payment Format
A request to cut the prices for your services may be a bad signal – that this individual might be ultra-thrifty, may not pay on time, or may be difficult to work with.
In the PR/Marketing consulting business, it is standard practice to not accept credit cards as payment for consulting services rendered. That said, third party fees for printing, web hosting, TV or print ads – would be paid via client credit card, if you're a consultant. Big PR and advertising agencies act as the bank, and up-charge the client – standard practice. Consultants, however, don't have time to waste nor resources to act like a financial institution. Fee is itemized via invoice.
For consultants. It is standard practice to – accept check only. 1/2 deposit necessary upon signature acceptance. Full payment is due now – upon receipt.
So, if a would-be client asks about payment of consulting fees with a credit card – follow your intuition. You know the answer.
Cutting the price for your services is up to you, and should be looked at on a case-by-case basis. Consider and scrutinize. Sometimes it's good practice to make adjustments – other times it is not. Remember. Don't sell yourself short. Yet treat the customer right.
Project Conflicts with Ethics or Mission
Sometimes a PR/Marketing consultant must say "no" to a project because it conflicts with principles, ethics or company vision. It could be the type of product/service or ideology that is not one – with which you want to associate. You may say "no", in a polite way:
Thank you for contacting me requesting my services. That said, this particular project is not a good fit for us. I might recommend X company who handles these kinds of activities.
Watch Out for Those That Fish for Info
Another thing that happens from time to time is when a business owner fishes for info – with the sole goal of trying to do the tasks themselves OR hire someone cheaper to do the same. You can easily spot these time-wasters. They ask too many questions, want to know specifically what the steps are to get some task done.
Let's be candid here. These tactics are rude and unprofessional – on their part. They have zero intention of hiring you. Best advice is to not share any details of what you would specifically do in any written marketing plan. Be general. For instance, don't name the magazine, TV or radio station where you would place their ads. Follow your instincts. If you spot one of these users, and this is what they are, end the meeting or conversation, politely, of course – despite their tacky behavior.
I empathize with any PR/Marketer who goes through this – we all have! It is amazing the gall of a select few. Our time is valuable. Most of us spend the majority of our days producing content. When someone intentionally wastes our time with the purpose of fishing for free info – it's frustrating. Sales is something most consultants do because we have to – not because we want to. We'd rather be penning copy, creating graphics, designing websites, shooting video or photography.
Turning Down the Difficult One
Every veteran consultant has dealt with a potentially difficult prospective client. We've all learned that in most cases, it's just not worth the trouble to take on the new business. It can be their gruff personality or simply your gut tells you to just say "no". Other times, you adjust fine to their personality.
In uncomfortable situations, I think giving an "excuse" why you will not take the work suffices. Refrain from being transparent is good advice. They might get mean or perhaps rude – if you were to tell them what you really think:
You have a lot of wonderful goals to achieve. Based on the number of projects I am working on now, I suggest you find a marketer who has more time to devote to your goals. Thank you for your time today. I wish you the best.
Timing Issue?
There are situations when timing is a real issue. You are too busy to take on this new PR campaign, because you have another two going on and other work. A "no" now may mean a "yes" later on. So tell the prospect something nice to keep the door open for their future business:
I would enjoy working with you, but I am on a tight deadline right now with several projects. Let's schedule this work in a month. I would be able to give you my full attention to help you achieve your goals.
It's OK to Say No Thank You!
Now back to the frugal-minded and those lacking an appropriate budget. Just say "no". If they don't have the funds or are not willing to spend what the going rate is for your professional services, sincerely wish them well – and move on. Be direct, kind, and follow up with a thank you email:
Just want to say. I'm so very honored that you've thought of us. If there is anything I can do to help you reach your objectives in the future, within the parameters we discussed, I am here to assist.

I wish you the absolute best and hope you achieve success – in your new business endeavor! Thank you!
The best advice I can give to marketers is that it is OK to turn down a client for any of the above reasons. You'll be glad you did. Certainly, as time has gone by, we can all recall situations where we accepted a client – when we should not have. As a result, we learned the hard way to trust our instincts in the future.
These projects we haphazardly accepted had turned out to be either not profitable, caused stress or just simply took us out of our comfort zone.
Remember. You are not a charity. You are a consultant that should turn a profit. Don't make the mistake of giving away your services for free – unless, of course, you're doing philanthropy.
Remember. You have the right to accept or reject any prospective client, for any reason – the true blessing of being a consultant!
If you don't have time now, let them know. If you don't have the expertise, steer them in another direction with a referral. If they appear difficult, let them go easily with a "no time" excuse. If they fish for free info, be helpful but don't reveal details. Should their product/service not fit with yours – decline. If they are not willing to spend dollars for your skills, talent and expertise – turn them away politely.
Fantastic News. There are plenty of would-be clients that see your value, respect your opinion and are willing to pay you for your time! Invest your time in them! 🙂
Need a Marketing/PR Plan? Contact Stern PR In Omaha