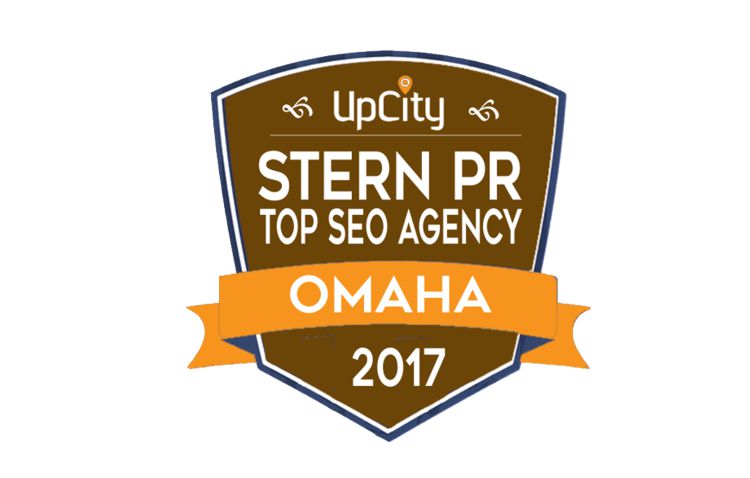 22
Apr
Stern PR Reacts to Upcity Award
April 22, 2018
By Harry Schwartz
B
ig Thanks! "It's exciting to be recognized for hard work and perseverance for Omaha SEO company products/services. We owe it to our awesome clients," said a thankful Susan Stern, owner of Stern PR Marketing after she learned that UpCity chose the company she owns/operates as one of the best SEO companies in the metro.
The designation earns Stern PR a key spot on UpCity's marketplace, an online business directory "resource designed to connect small and mediums sized companies" with a "provider of high-quality digital marketing service providers in their local area, allowing business owners to get the services they need quickly, from a service provider they can trust."
"Who doesn't like an award!" joked Stern.
Here's UpCity's criteria for becoming a directory-listing top Omaha SEO firm:
We've selected these firms based on how well these companies represent themselves online; from the user experience of the company's website to their social media presence and prominence in organic search results. We hope you enjoy our list and reach out to one or more of these design agencies for your small business website.
Stern PR. One Stop Creative Shop
Stern PR Marketing of Nebraska is a creative agency concentrating on traditional and digital advertising, marketing, public relations and journalism since 2004.  Search engine marketing [SEM] is one niche service Stern PR™ offers.
What Is SEO?
SEO is abbreviated for SEARCH ENGINE OPTIMIZATION.  Search engine optimization [SEO] is the process of improving the quantity and quality of Web site traffic from search engines via "natural" ("organic" and "algorithmic") or paid search results.
Definitions. Get to Know…
Organic search results are Web page listings that may closely match what the user searched.
Geo-location Business listing results like Google Places display based on where the person running the search is located to the organization searched.
Paid search engine marketing results are advertisements an organization owner pays to third party search engines, business listing and social media websites to display when someone searches for particular keywords. In search, pay-per-click [PPC] "sponsored ads" appear above or to the right of organic results, shaded in color and bordered.
Creating Brand Awareness & ROI [Return on Investment]
Stern PR™ engages in all types: organic, geo-location-based AND paid search engine marketing [SEM] services/products for clients under monthly maintenance plans.
What works best? Organic SEO and management of geo-location listings have the highest value, she argues. Both tend to "hold natural position longer" than forking over $ to search engines for paid ads. In terms of click-thru-rates [CTR], most people trust Organic and geo-location listings to pay-per-click, research and common sense shows," says Stern.
Writing. Stern PR SEO Strategy
"We do what →Google recommends. We key into hot topics, rather than focus solely on the process to boost Page rank. The news & info we cover on a client's website and social media platforms are often educational, rather than merely promotional, using a mix of journalism, PR, and marketing," said Stern, a former on-air TV and radio journalist.
Search Results Clicked Most
Organic Results
Geo-Location Listings
Ads
Stats Show Why Brands Need SEO
A 2017 survey shows 97% of consumers search online for a local product or service company each year, with 12% looking every day, according BrightLocal, a California-based, global software automation provider.
Crowded Field of Small Business in Neb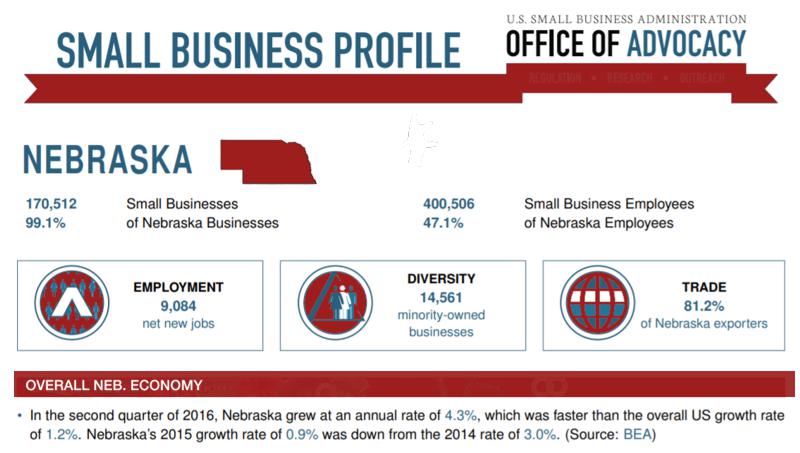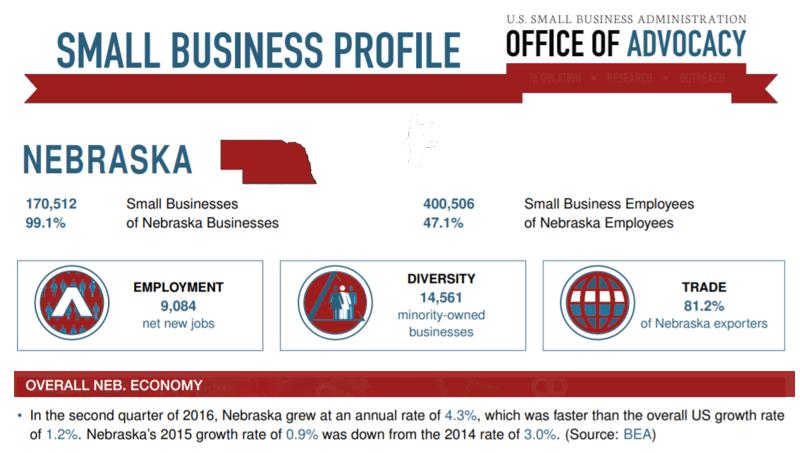 With a whopping 170,500 small businesses engaging in commerce in the state, 99 percent of entities overall, as SBA statistics show, the need for online Brand asset exposure is high. The process of building and maintaining Page rank for Web sites, social media and business listings require a digital marketer's expertise. Finding the right Omaha SEO company provider for Brand management is vital to success.
" We think the 2017 UpCity reward naming Stern PR™ as a top metro Omaha SEO agency demonstrates the high value we provide to the market. For that acknowledgement, we are thankful. We look forward to helping start ups and established organizations grow," emphasizes Stern.
For Omaha SEO, Call Stern PR Monthly Brand Management