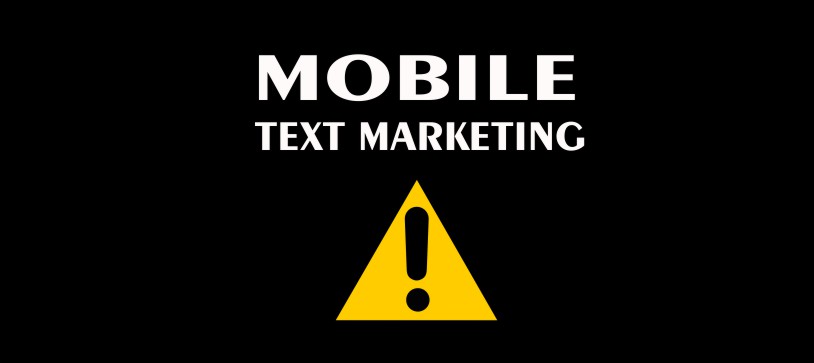 17
Jun
Do's & Don'ts. Hazards. Benefits of Text Marketing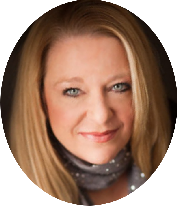 By Susan Stern – Digital Marketing, PR Consultant in Omaha
Published July 15, 2018, Updated August 16, 2018
The stats may blow your mind! The numbers are a marketer's dream! SMS (text messaging) read rates are as high as 98%, compared to 22% for email marketing according to business2community.
89% of people surveyed admit they can't live without their smartphones, and/or always have them within arm's reach reports CTIA.
Mobile phone ownership over time

"The vast majority of Americans – 95% – now own a cellphone of some kind. The share of Americans that own smartphones is now 77%, up from just 35%" in 2011, reports Pew Research."
America today, among most ages & incomes, lead a mobile-first lifestyle observes CTIA, the organization representing wireless carriers. Why should you care? SMS text messaging customers is where it is at – a great Brand strategy. For communication. To share great offers. For appointment reminders.
In fact, B2B and B2C text messaging is one of the top ways for business to fully communicate. Yet according to a Gartner 2016 Digital Channel Survey, 61% of mobile marketers surveyed don't conduct text messaging campaigns:
"SMS remains an effective, yet underutilized, mobile tactic among marketing leaders…" said Charles Golvin, Gartner's research director.
Consent Required
Before you jump on the SMS bandwagon, marketers and small business owners must familiarize themselves with the Telecommunications Protection Care Act. Be aware. Failure to comply with the federal law can cost – BIGGLY – with statutory damages at $500 per text or as high as $1500 if a Court determines violation was willful.
In addition, should the mobile phone # be on the do-not-call-list, violators face extra civil penalties of up to $16,000 per violation, not including whopping attorney fees. The do-not-call list provision does not apply to business-to-business mobile calls, or calls to consumers from, or on behalf of, charities and political non profits.
"Talk to our TCPA attorney today. Get paid up to $1500 per harassment text or call!"
A quick search online. You'll find advertisements like the above. It's no wonder. TCPA violations can result in significant monetary damages.
Telecommunications Consumer Protection Act
The federal Telecommunications Consumer Protection Act (TPCA) 47 U.S.C § 227 regulates telemarketing, informational and fundraising texts, phone calls (faxes too) made to residential land lines, wireless phones and VOIP numbers.
Generally, the TPCA prohibits commercial solicitations using prerecorded messages, autodialers, "robocalls" and text messages to mobile and VOIP lines without prior written consent.
FCC Commissioner Ajit Pair stated "pretty much any calling device or software-enabled feature that's not a rotary-dial phone" is an automatic telephone dialing system."
Business SMS Guidelines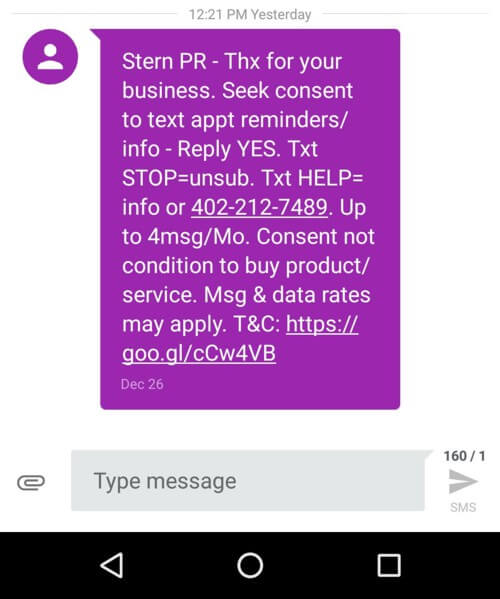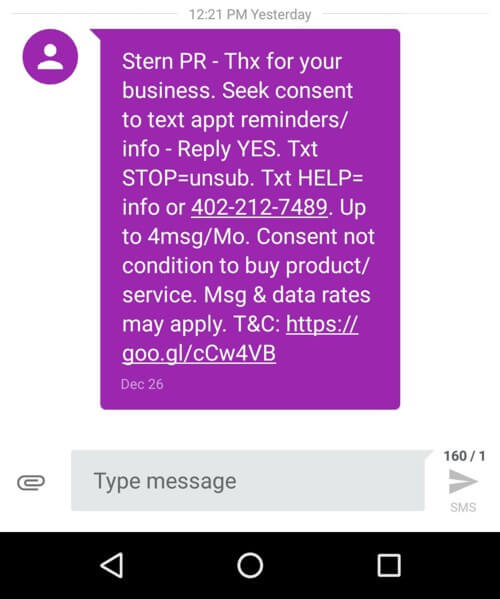 Business should obtain written or digital consent (website content form) prior to sending text messages, not after;

Initial business text message should clearly state recipient may revoke consent anytime by replying: STOP=unsubscribe, Txt HELP = info + phone #

Text should state "message and data rates may apply"

Text must state "consent not condition to buy product/service"

Text should contain link to company's terms & conditions website page

Must state maximum # of texts per month subscriber would receive

TCPA applies to commercial, non profit, informational and marketing texts. Exemptions may apply
---
SMS Business Texting Guide
Only send text messages between 8 am – 9 pm recipient's time. Exception Ex. 24-hour emergency repair company
Prior customer relationship does not constitute consent to text
Subscriber may revoke consent at any time
Business should store opt-in and opt-out records for 12 months
Website 'Contact' page should display an icon linking to SMS terms & conditions
It's illegal to send unsolicited commercial texts or email messages to cell phones and pagers, unless the sender gave written or digital (via website contact form) permission first according to the Federal Trade Commission (FTC).
TCPA Exemptions List
The TCPA law typically does not require written consent for informational-only text or mobile robocall messages from certain entities, under certain conditions.  Some are for-profit companies, others not. Called "prior express consent," approval to send texts is implied when an individual shares their mobile number or gives a verbal okay.
1. Schools may send texts or robocalls to communicate about emergencies or for events closely related to the "school's educational mission" only: weather closures, early dismissals, alerts about threats or dangerous people, fires, health & safety risks, unexcused student absences, surveys, and parent teacher conference notices;
2. Utility companies may send texts or robocalls to report power outages or service interruptions to customers;
4. Government debt collectors or contractors may send texts to collect a debt owed or guaranteed to the United States;
5. Financial institutions may send customers texts related to customer account data breaches, fraud, identify theft;
6. Health care providers may send patients texts for appointment reminders, lab results, hospital pre-registration info, pharmacy prescriptions, vaccinations;
7. Non-profit charities, fundraisers and political surveys may send texts;
8. Package delivery companies may send one (1) text per package to a consumer;
All of the above entities should, if possible, as a matter of internal policy, obtain prior written consent to send text messages – despite the "prior express consent" exemptions.  
"The TCPA law is not cut and dry nor black and white. It's case by case, and up for interpretation by lawyers and judges. Cover your backside. Always try to obtain written consent, keep good records, and follow the law to a T," notes this author, Omaha PR and Marketing Consultant Susan Stern.
The FCC has, and presumably will continue to clarify TCPA exemptions. Certain entities have their own set of rules, restrictions, and disclosures. Compliance with the TCPA and other laws that apply can complicate especially for financial institutions, insurance and health care. So hiring an attorney would be wise for these industries.
---
Not all SMS Business Apps Are Compliant
Warning. Not all text messaging software programs are equal. This Omaha marketing consultant tested a number of paid SMS services for a local appliance sales and repair company. It was not easy finding a service that could be tweaked to comply with the law, and none demoed mentioned the TCPA. Odd.
Eventually, I found a provider that offers two-way text conversations for under $50 a month, and the ability for me to draft a TCPA-compliant template script for the client. Two-way texting software allows a business to text a customer for such things as appointment reminders, while allowing back-and-forth communication. 
FTC Warns About "Lead Generation Lists"
According to an FTC settlement, a Massachusetts home security company was hit with a $3.4 million penalty judgment (later reduced due to inability to pay) after it robocalled numbers on the Do-Not-Call Registry.
Versatile Marketing Solutions reportedly purchased lists of consumers' phone numbers from shifty lead generation providers that falsely claimed the consumers had given written consent to get sales calls. Many were on the National Do Not Call Registry. Others revoked consent.
Check Your Insurance & Notice Requirements
Make sure your insurance policy covers reimbursement for potential defense and indemnity costs. Some liability policies have "problematic TCPA exclusions, and others do not," wrote an unidentified attorney from the McCarter & English law firm in New Jersey.
The quote from a February 2017 website article is a must-read. It gives insight into the "spike in TCPA class action lawsuits" filed against companies that send automated text message ads to customers "spawned by" FCC rulings clarifying the TCPA, and circuit court case law.
---
Question/Answer 
Q. I collected business cards from consumers at the convention show? Certainly, I can text each and every one, correct?
A. No. You cannot. You need prior written consent. Next time provide a form for them to sign if they want to receive text messages from your company. Don't forget to disclose what TCPA mandates.
Q. Does a website form suffice for providing written consent?
A. Yes, provided it contains all the TCPA disclosures.
Q. How does my school obtain consent for texting parents?
A. Include it in registration forms.
Q. Should business-to-business product/service providers get consent to text for solicitations?
A.  Not sure, at this time. As a precaution, include the consent to text language in a Service Agreement contract.
Q. I use an online software program that allows me to send texts to my customers for appointment reminders. Do I need permission to send the initial text?
A. Yes. If the customer contacted you via phone or email, ask them if they want text-based appointment reminders. If yes, send the initial text.
---
Don't Let Legalities Scare You
Great News! Consumers like texting…
60% would be less likely to miss an appointment. Source: Getapp Lab
People prefer texting over other communication channels. Source: eWeek
If your small business, school district or non-profit follows the law's particulars – in good faith – consider SMS mobile marketing. It can be a viable plan-of-action! After all, the stats show Americans tend to lead mobile-first lifestyles, prefer instant communication, and tend to respond quickly to texts. 🙂


Resources author recommends:
Mobile Marketing Association – Guide to Best Practices
FCC – Blackboard/Edison TCPA Declaratory Ruling – PDF
FTC – Candid answers to CAN-SPAM questions – Website page
CTIA – Comments (to FCC) on Mobile Wireless Competition – 111-Page PDF
FTC – Do Not Call Registry Enforcement – News Releases – Website page
FCC – TCPA Enforcement – Latest Actions – Website page
---
Legal Notice
This article is for informational and educational purposes only, and does not constitute professional legal advice. The purpose is to advance general understanding of federal law pertaining to commercial, non profit and government entities engaging in text marketing to consumers. Author, a non lawyer, considers content herein fair use, for news gathering/reporting and instruction, protected by U.S. Copyright Law Section 17 U.S. Code § 107.