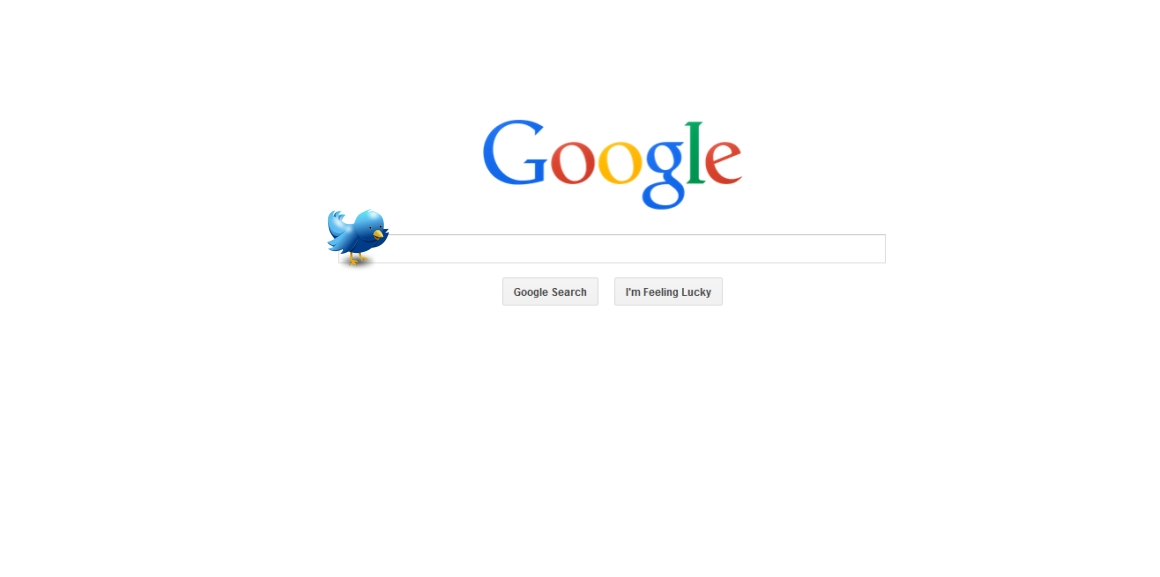 25
Mar
Tweets May Appear Google Search
The microblogging website and search engine behemoth remain mum, but Bloomberg reports that Twitter and Google have apparently struck a deal to show live tweets in search results. How, when and where the Tweets will appear in Google search is not known. Bloomberg quoted "people who have knowledge of the matter" as saying that Tweets will be automatically visible in Google search as soon as they are posted, a development that is slated to begin sometime during the first half of the year. As of today, March 25, 2015, Tweets do not show up in search.
Terms of the deal were not made public by either entity. But the February 5, 2015 article Bloomberg added that "Twitter and Google engineers have started working on the project." In years past, Google indexed Tweets.
Automatic tweets in Google searches could potentially open the social network to new users and boost ad revenue. Webmaster forums are having a heyday with this potential arrangement. Some say it will lead to a "new way to spam your way onto Google."  One naysayer said,"I do not want the search results (already plum with ads) to contain garbage tweets." Another commentator expects a third party Chrome add-on to block Tweets in Google search. Another remarked that "I'm thinking of closing my personal Twitter account now." One web forum user added, "I dislike this move by Google, but it'd take a helluva lot more than this to get me using Bing. Google knows this too."
Not all webmaster forum comments are negative. One user said, "I think tweets in search results could be useful since they usually get updates on issues faster than a news site. I'm sure it will not take up more than a few results anyway."
Mashable reports that:"Twitter's deal with Google isn't the first of its kind: It already has deals in place with Bing and Yahoo, wherein the company shares user data. Search Bing for a Twitter user's handle, for instance, and several recent tweets from that user pop up in search results.
The reported Google/Twitter arrangement, once live, may be useful for SEO, Advertising, Marketing and PR firms who Tweet information for clients and their target market.
###