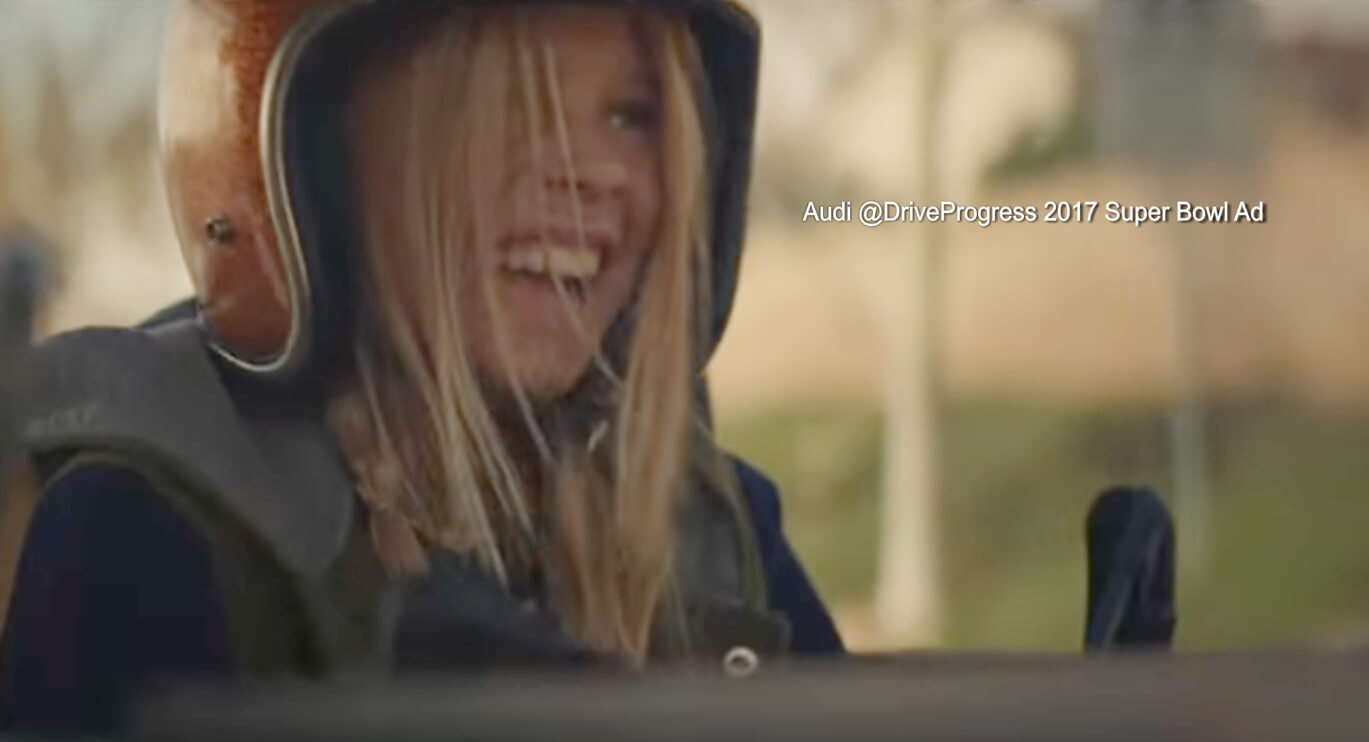 06
Feb
Brands Not Shy To Take A Political Stance
By Susan Stern — (Omaha, NEBRASKA) — While some ads were lackluster and run-of-the-mill, many Super Bowl ads got political this year touching on controversial social justice issues, typically leaning toward the left coupled with unity and patriotic themes. Throughout history, Super Bowl ads tend to reflect the current culture, style, cinematographic and technological advances, and current national mood. The mood nowadays is indeed politically divided. Many of the 2017 Super Bowl ads reflect America's polarization.
From an advertiser's standpoint, it is a risky move to take a political stance especially during these contentious times: brands risk alienating their demographic, including facing a brand boycott and resistance. Right now there is a social media backlash on Twitter, Youtube and Facebook criticizing the pro-immigration ads especially the Budweiser founder story and 84 Lumber immigration spot. Just as divided as a nation we are, the ads are garnering social media support, too. The controversial ads are timely and reflect the current news cycle.
It's a brand's prerogative to push causes that reflect its corporate culture/mission. I think for brands advertising at the Super Bowl, one of the most watched programs on broadcast television, an estimated 112 million based on 2016 Nielsen numbers, just about any publicity, whether positive or negative, creates brand awareness, and the potential for an advertisement to go viral online.
Several of the most controversial ads were Budweiser's foreign national founder story and Airbnb's "we accept" diversity spot, the latter corporation has aggressively expressed opposition to Trump's immigration ban.
Budweiser 2017 Super Bowl Spot
Airbnb Super Bowl 2017 Ad
84 Lumber Immigration Ad That Aired
Putting Human Face On Immigration
Another hotly contested advertisement was by 84 Lumber, a Pennsylvania-based building supply company. The original ad featured video of a border wall, and a Mexican mother and daughter trying to cross into the U.S. for a better life. As the Chicago Tribute reports, Fox rejected 84 Lumber's ad which the network deemed as overtly political. So, the company re-tooled it by removing the physical wall itself, kept the full version on its website, and directed viewers watching the approved Super Bowl ad to visit the website.
After the Super Bowl ad aired, the company website crashed from a plethora of visitors reports USA Today. Once the website was back on line, undoubtedly, 84 Lumber benefited from increased website visitors which will help boost Alexa and Google rankings. By eleven a.m. Central time, the day after the Super Bowl, the official 84 Lumber YouTube channel's full spot had 3.5 million views.
It's hard to put politics aside since this advertisement comes on the heels of President Trump controversial pledge to build a wall between the U.S. and Mexico border. From an advertiser's standpoint, this might be a a good example of Ambush marketing, a strategy where brands intentionally submit eyebrow-raising ads that they know would get rejected – all in an effort to receive free publicity from the controversy – and to capitalize on online traffic.
Whatever the company's true intentions, its Super Bowl ad campaign created brand awareness – an advertiser's key objective – even in cities like Omaha where there is no store. Think about the potential opportunities 84 Lumber may now have, expanding their reach nationwide?
All the notoriety or hoopla surrounding this advertisement has resulted in millions of YouTube views, for both the full and edited versions. The ad has generated a multitude of social media commentary (those for and against) and widespread news media coverage. If it is ambush marketing or simply a plan to put a human face on Mexican immigrants seeking work in an industry that reportedly suffers shortages, remains unclear. Either way, 84 Lumber's political advertising strategy worked!
84 Lumber Rejected Super Bowl 2017 Ad
Kia Ad Tackled Climate Change
The hilarious eco-warrior Melissa McCarthy Kia Niro ad raised awareness and support of global warming, i.e., an environmental, progressive cause. This spot took a very subtle dig at President Trump who had once described climate change as a "hoax". This type of comedic advertising was less politically obvious than some of the other ads.
Comedy is probably a more effective strategy for advertisers who wish to stand behind a controversial position.
The Audi "Daughter" commercial touted equal pay for women. With an estimated 46% of the Super Bowl audience projected to be women, as 2016 Nielsen numbers showed, the spot promotes egalitarianism, a real issue in this era especially when we have a President who has expressed misogyny, caught bragging on camera that, with his fame and fortune, he can touch a woman's private part. The Audi ad evoked emotion – the ultimate goal of a brand. It got people talking, and is one of the most controversial ads of Super Bowl 2017 evidenced by a mix of support and criticism on Twitter, Youtube and Facebook.
The Audi spot touched a nerve as a female business owner, and as a mother of a nearly 15-year-old daughter. I am concerned about equal pay, and equal opportunities for women as we move into a conservative-leaning executive and legislative branches of government.
T-Mobile's Pro-Pot Social Stance
One of the T-Mobile ads that aired during the Super Bowl, starring Snoop Dog and Martha Stewart, pushed the hot button pro-marijuana envelope, offering up subtle innuendo of the cellular company's pro-pot position, at a time when half of our states have some sort of marijuana legalization.
Avocados From Mexico Dished Up Politics
Avocados from Mexico took a subtle dig at the Trump administration, promoting one of America's favorite appetizers during a current controversy where there's concern that avocado prices may increase if Trump builds a border wall, and imposes tariffs.
Persil Covers Climate Change
The Persil laundry detergent advertisement featured TV host Bill Nye the science guy, who is a fervent activist promoting the reality of climate change. This is another example of a progressive social justice stance taken by a brand – yet another dig at President Trump who had once said climate change is a "hoax".
Pepsi's Lifewtr Paints Artful Picture
Pepsi's Lifewtr ad (premium bottled water) focused on the beauty of art aired when President Trump has vowed to eliminate the National Endowment of Arts. Again, Pepsi, like most other brands that aired politically-charged spots during the Super Bowl, took a partisan position on this highly contentious issue.
Coca Cola Ad Showcases Diversity
Coca Cola, the "Together We're Beautiful" ad was a rendition of "America the Beautiful" song, sung in various languages like English, Hebrew, Hindu, Spanish and French. This spot is yet another brand airing a Super Bowl advertisement that promotes diversity and pro-immigration viewpoints, which are progressive causes.
I think while these ads lean toward progressive issues, and perhaps the left, the political spots were also overall patriotic, carrying a message of unity – at a difficult time when our nation remains deeply divided from Maine to California. Sure airing spots that carry social and political positions are risky endeavors for advertisers, but in today's polarizing political climate, it appears big brands would rather alienate a segment of their demographics to impact policy with their viewpoint rather than remain silent and let partisan positions they disagree with prevail.
Editor's Note
Consider reading the February 6, 2017 Omaha World Herald article entitled "Political tone, social justice themes during Super Bowl ads reflect divided America, local advertising pros say" to hear more opinions from Omaha Marketing Consultant Susan Stern and other advertisers in her field. Their take on Super Bowl 2017 advertising.